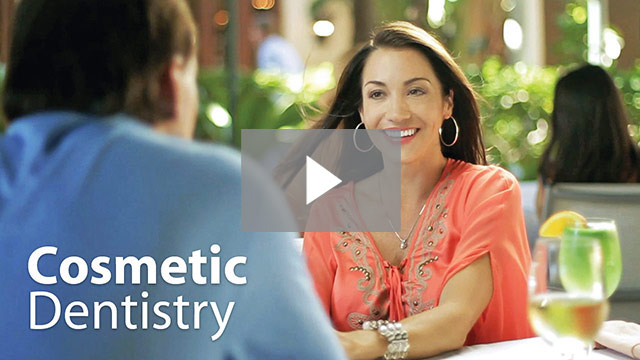 Taking care of your smile isn't just for your dental health, but for your overall appearance and self-confidence. Wouldn't you like to have a beautiful smile that looks completely natural? Wouldn't it be great to talk face to face with someone and have him/her have absolutely no idea you even had cosmetic dental work done? If you are embarrassed or self-conscious about your less-than-perfect smile and are ready to change your life, it's time to change your smile!
At Westermeier Martin Dental Care, we provide the absolute best in cosmetic dentistry. Our expert dental team, paired with high-quality ceramists, allows patients the opportunity to rejuvenate and makeover their smile. We use the finest materials and an artistic touch to create a very natural, bright, healthy and confident smile for our patients. Life opens up when you create a beautiful smile for yourself!
When you want your dental work done right, it is important you go to a team of dentists you can trust, and who have the artistic abilities and expertise behind them to provide the best in dental care. Dr. Westermeier and Dr. Martin are experts in their fields, including sedation dentistry and implant restorations, and can use a variety of cosmetic dentistry procedures and restorations to transform your smile! Getting started is as easy as scheduling a free consultation with one of our dentists. During this no-obligation visit, you can discuss the options and possibilities available to you, which will allow you to explore the ways you can improve your smile with cosmetic dentistry!
The team at Westermeier Martin Dental Care provides the best in cosmetic dentistry under one roof. From dental implants to porcelain veneers, we do our best to give you the smile you've always dreamed of. We have been well-known and respected within our community for years, and have been endorsed by Sandy Beach of WBEN Radio and Jim Kelly, Football Hall of Fame!
Whether it is one tooth or complete smile makeover and you want it done right the first time, call Westermeier Martin Dental Care today to schedule a free consultation appointment.
Dr. Martin and his staff are wonderful. They are friendly, helpful and make you feel comfortable. The facilities are beautiful both inside and out . I've never had a bad experience here. Would highly recommend Westermeier Martin to anyone looking for honest , knowledgeable, and kind dentists and dental assistants who treat their patients with compassion and respect. They are honest about dental work and will not rip you off ( unlike the high profile dentist in Amherst that I had previously been to). Westermeier Martin have integrity and class.
The staff are Amazing!!!! They are always so pleasant and patient with each person. There is never a long waiting period to go into a room. Dr. Ehlers is wonderful. I am so glad I made the change from my dentist to Westermeier Martin. Never have I been disappointed with anyone or any procedure I have had done. Very thorough and answers every question. Would highly recommend!!!!!
The staff were welcoming and helpful. Check-in was quick, though patients should have their new patient paperwork completed in advance. Patti and Doctor took enough time to review the situation, run through the potential treatment plans, explain the procedures. They also reviewed options for the timing, costs and potential issues. They were very accommodating in terms of planning for the overall treatment and sensitive to options to spread the cost out to meet budgeting requirements. It was a great initial consultation.