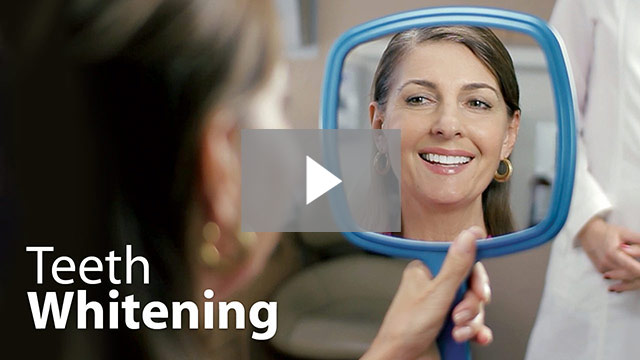 Sometimes, a whiter, brighter smile is all we need to do to rejuvenate our teeth and make us feel better about the way we look. After all, we only get one chance to make a good first impression. Teeth whitening and bleaching is a popular cosmetic procedure offered at Westermeier Martin Dental Care. At our practice, we offer several types of whitening procedures.
Custom Take-Home Whitening Trays
For patients who want the ability to touch up their smiles in the privacy of their own homes, Drs. Westermeier and Martin recommend at-home whitening trays. These trays are custom molded from clear medical grade plastic to fit over a patient's teeth, and the patient is given specific instructions and whitening gel to use in the trays to complete the whitening over time.
Zoom! Whitening System (In-Office)
In-office whitening can be also done with the Zoom! whitening system. This is usually a two hour appointment where special bleaching gel is applied to the patient's teeth and then the bleach is activated by a specialized light which whitens and brightens the patient's smile all in just one appointment. Patients who do the Zoom! whitening will also be given an at-home whitening kit to touch up their smiles as needed.
KöR Whitening System
For more stubborn stains and discoloration, patients may find that the KöR teeth whitening treatment is their best option. KöR can help address deep seated stains such as tetracycline stains. This is a deep bleaching product that produces amazing results for most patients who have dealt with hard-to-address stains and discoloration in their smile.
Whitening and bleaching your teeth is a safe and effective way to brighten your smile and rejuvenate the way you look and feel. You can talk to your dentist about which option is right for you! Call Westermeier Martin Dental Care today to schedule your no obligation consultation and learn more about the variety of whitening methods available for you!
Looking to improve your smile?
Get a free digital consultation from Westermeier Martin here