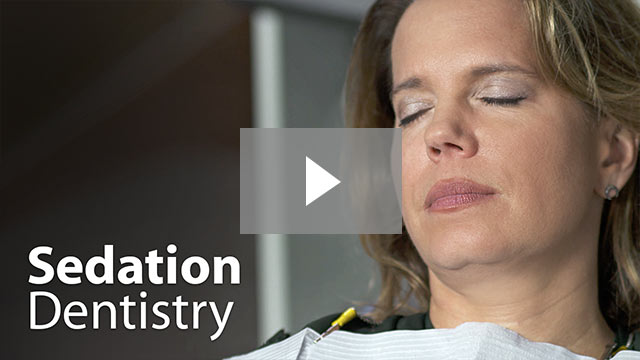 The dentists at Westermeier Martin Dental Care are well-versed in providing sedation dentistry for patients who need it. As one of the first in the New York State to be certified to offer sedation dentistry, Westermeier Martin Dental Care has been delivering high-level care to high-anxiety patients for over ten years. We are experts in sedation dentistry, and do our best to ensure all of our patients are comfortable, safe and relaxed while in our care.
At Westermeier Martin Dental Care, we offer five levels of sedation for our patients:
Nitrous Oxide
Nitrous Oxide, also known as "laughing gas", is available to all our patients who request it. Here at Westermeier Martin Dental Care, we don't charge for nitrous oxide. Our dentists wanted to create a practice where people actually enjoy coming to the dentist for their dental care, and we feel that free nitrous can help make dental visits more enjoyable and tolerable for those anxious about dental treatment. Nitrous Oxide gas allows patients to drive themselves to and from their appointments.
NuCalm
NuCalm is a revolutionary new way for dentists to help relieve anxiety for their patients. As with nitrous oxide, NuCalm allows patients to transport themselves to and from their dental appointments. NuCalm adjusts the brainwaves by using audio pulse technology and neurotransmitters to create a relaxed state like you've never experienced before. Patients who use NuCalm report they experienced a refreshed state of mind during and after their dental appointments.
Light Conscious Sedation (Oral)
Light Oral Sedation is used at Westermeier Martin Dental Care to to help relax patients who are nervous about their dental care. Light sedation is a short lasting oral medication given to patients before the start of their dental appointment in order to put them into a very relaxed state, and is appropriate for appointments lasting 2 hours or less. Patients who choose to be orally sedated will need a ride to and from their appointments.
Full Sedation (Oral)
Full Oral Sedation uses stronger and longer lasting medication than light sedation. The medication is taken approximately one hour before the patient's appointment, and when the patient arrives, more can be given if needed, once the dentists have fully assessed the sedation level of the patient. Full sedation is wonderful for patients who are having a number of dental procedures done at one appointment, and for those who may be in the dentist's chair for several hours receiving treatment.
IV Sedation (Intravenous)
A Board Certified Anesthetist comes to our office, and provides IV sedation for our patients.