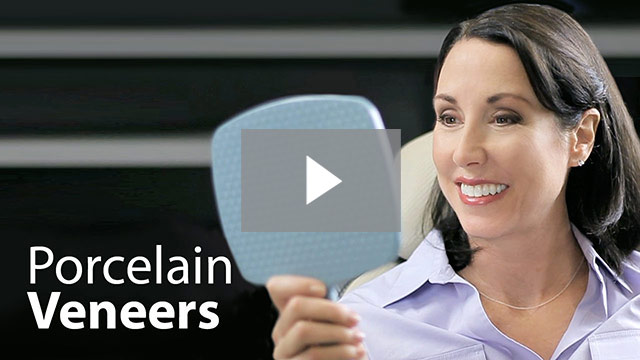 This is one of our favorite procedures and Westermeier Martin are known for having created some of the most beautiful smiles in Western New York. Porcelain veneers are versatile restorations that can help patients overhaul the look of their entire smile, or address problems with specific teeth in their mouth. Every patient has different cosmetic needs, and porcelain veneers give Drs. Westermeier and Martin the chance to change a patient's complete smile when necessary. Veneers can be used to change the shape, size, alignment and color of a patient's tooth or teeth, and are an affordable way to complete an entire smile makeover.
Any dentist can do porcelain veneers, but it is important to choose a dentist who has the experience and uses high-quality materials in order to give you the natural-looking smile you want. Westermeier Martin Dental Care engages the best ceramic artists who use the finest materials to create veneers that look natural and beautiful, as well as are strong. With over twenty six years of creating and placing veneers, Dr. Westermeier and Dr. Martin can provide the ultimate in cosmetic dentistry restorations and make-overs.
After teeth are prepared for veneers but before the veneers come back from the lab, patients have a chance to try out their temporary veneers in a so-called "trial period." The temporary veneers serve as a preview of the patient's final restorations, and during this time, they can get comfortable with the way their new smile will look. If any changes are desired, patients can discuss what they want changed about their new veneers and these changes can be applied to the final restorations.
Drs. Westermeier and Martin enjoy giving patients new and improved smiles, and helping them have a beautiful appearance they can be proud of. Imagine your smile being more beautiful and stronger in just a few appointments. Call today to schedule a consultation, no obligation appointment at Westermeier Martin Dental Care in order to ask any questions you may have regarding the application of porcelain veneers and other cosmetic dentistry restorations. Together with your dentist, you can create the smile of your dreams!
Dr. Martin and his staff are wonderful. They are friendly, helpful and make you feel comfortable. The facilities are beautiful both inside and out . I've never had a bad experience here. Would highly recommend Westermeier Martin to anyone looking for honest , knowledgeable, and kind dentists and dental assistants who treat their patients with compassion and respect. They are honest about dental work and will not rip you off ( unlike the high profile dentist in Amherst that I had previously been to). Westermeier Martin have integrity and class.
The staff are Amazing!!!! They are always so pleasant and patient with each person. There is never a long waiting period to go into a room. Dr. Ehlers is wonderful. I am so glad I made the change from my dentist to Westermeier Martin. Never have I been disappointed with anyone or any procedure I have had done. Very thorough and answers every question. Would highly recommend!!!!!
The staff were welcoming and helpful. Check-in was quick, though patients should have their new patient paperwork completed in advance. Patti and Doctor took enough time to review the situation, run through the potential treatment plans, explain the procedures. They also reviewed options for the timing, costs and potential issues. They were very accommodating in terms of planning for the overall treatment and sensitive to options to spread the cost out to meet budgeting requirements. It was a great initial consultation.